Transfer. Reception Studies
"Transfer. Reception Studies" is a scientific journal devoted to the studies on Polish, German and Swiss literature. We present here the results of interdisciplinary research dedicated to historical and geographical circulation of Polish, German, Austrian and Swiss literature (also cultural texts) in Poland, German language speaking countries, and the other countries in the world. We focus our interest on the reception processes of Polish and German language literature in the following areas: academic, critical-literary, reading, artistic/literary, translational, (inter)medial circulation. Our journal serves also as a forum for the researchers combining reception studies with audience & communication studies, book science, translation studies, media studies.
We also publish academic papers, reviews, news, essays (conference reports are also accepted) on subjects included in the profile of our journal and concerning other national literatures.
We publish in Polish, German and English.
The magazine is published once a year.
ISSN:
2451-3334 (Print)
ISSN:
2657-7216 (Online)
DOI:
10.16926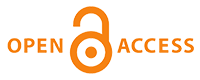 2022-04-05
We would like to inform you that the journal "Transfer. Reception Studies" is included in the ERIH+ database and in the ministerial list of scientific journals (70 points). We thank all co-authors for their contribution to our success!
Editors   
2022-04-05
Invitation to Volume VII
Longing in Contemporary Literature. Transfer - Reception - Translation 
The editors of "Transfer. Reception Studies" would like to invite scholars of contemporary literature and culture of the Polish and German language areas in the context of reception, translation and transfer to reflect on the next issue, "Longing".
As a motif of universal literature, longing can be a mobilizing and uplifting force, but often also a destructive and degrading one. This bipolarity (expressed in German Romanticism by the antagonism Fernweh v. Heimweh) seems to be a natural reaction to the feeling of deficit manifested in life and the world, for which some kind of 'loss' is always responsible; thus longing becomes "penance for the happiness once experienced (Manuela Gretkowska, Trans) or it becomes an anticipation of that happiness and a striving for its fulfillment. In the face of man's expulsion from paradise and the loss of the original harmony, longing appears as the fundamental motive for human action in the symbolic dimension. Apart from its eschatological value, longing is a most 'earthly' feeling. It is a compass for those who are lost, for those who are searching for balance, for those who suffer the loss of a loved one through separation or death; it is also a compass for visionaries who go beyond the limits of what is possible. The objects of longing may not only be persons, but also situations and places.
The main topic of this paper is to open up a discussion of the individual and collective dimensions of longing as well as its literary manifestations.
Let the words of Olga Tokarczuk serve as a starting point for reflection:
"What does the world look like when life becomes a longing? It looks paper-like, crumbles in your fingers, falls apart. Every movement looks at itself, every thought looks at itself, every feeling begins and does not end, and finally the object of longing itself becomes paper and unreal. Only longing is real, it is addictive. To be where one is not, to have what one does not have, to touch someone who does not exist. This state has a rippling and contradictory nature about it. It is the quintessence of life and it is against life. It seeps through the skin into the muscles and bones, which henceforth begin to exist painfully. Not to exist painfully. To exist painfully means that the basis of their existence was pain. There is no escape from such a longing. One would have to escape beyond one's own body, and even beyond oneself." (House of Day, House of Night).
We are waiting for text submissions until August 30, 2022.
CEEOL
CEJSH
CEON
POL-index
BazHum
Erih+
Index Copernicus International
WorldCat
EBSCO Publishing
EZB Elektronische
Zeitschriftenbibliothek
ARIANTA
Pobieranie
Full Issue