Transfer. Reception Studies
"Transfer. Reception Studies" is a scientific journal devoted to the studies on Polish, German and Swiss literature. We present here the results of interdisciplinary research dedicated to historical and geographical circulation of Polish, German, Austrian and Swiss literature (also cultural texts) in Poland, German language speaking countries, and the other countries in the world. We focus our interest on the reception processes of Polish and German language literature in the following areas: academic, critical-literary, reading, artistic/literary, translational, (inter)medial circulation. Our journal serves also as a forum for the researchers combining reception studies with audience & communication studies, book science, translation studies, media studies.
We also publish academic papers, reviews, news, essays (conference reports are also accepted) on subjects included in the profile of our journal and concerning other national literatures.
We publish in Polish, German and English.
The journal is published once a year.
Publisher: Jan Dlugosz University in Czestochowa
ISSN:
2451-3334 (Print)
ISSN:
2657-7216 (Online)
DOI:
10.16926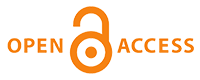 2023-03-11
Anxiety
The concept of anxiety, introduced in the mid-19th century by Søren Kierkegaard and later adopted by modern existentialism, refers to a feeling that differs from fear, worry, or apprehension, i.e. feelings that always presuppose a specific reason. Anxiety does not refer to anything concrete, it is not dependent on the real danger. It is despair without an obvious reason, an emotional state of a person reflecting on their situation in the world. Understood in this way, anxiety is an ineradicable part of human existence. It is the result of a human condition based on the category of possibility. "In possibility, everything is possible" - explains the Danish philosopher - anxiety arises from this consciousness, it is "the reality of freedom, the possibility of freedom". So anxiety always refers to the future, and its source is that which has not yet passed.
As Heidegger, who based his analysis of Dasein on the concept of anxiety, confirms, anxiety is a feeling that accompanies the authentic existence of man, who is aware that he is a "being to death". Tracing the manifestation of anxiety in contemporary literature (and culture) of the 21st century becomes an urgent contemporary question given the dynamic socio-cultural changes.
We cordially invite you to submit contributions that take the literalization of the anxiety phenomenon as their theme by 30 June 2023.
2022-04-05
We would like to inform you that the journal "Transfer. Reception Studies" is included in the ERIH+ database and in the ministerial list of scientific journals (70 points). We thank all co-authors for their contribution to our success!
Editors   
CEEOL
CEJSH
CEON
POL-index
BazHum
Erih+
Index Copernicus International
WorldCat
EBSCO Publishing
EZB Elektronische
Zeitschriftenbibliothek
ARIANTA
Pobieranie
Full Issue